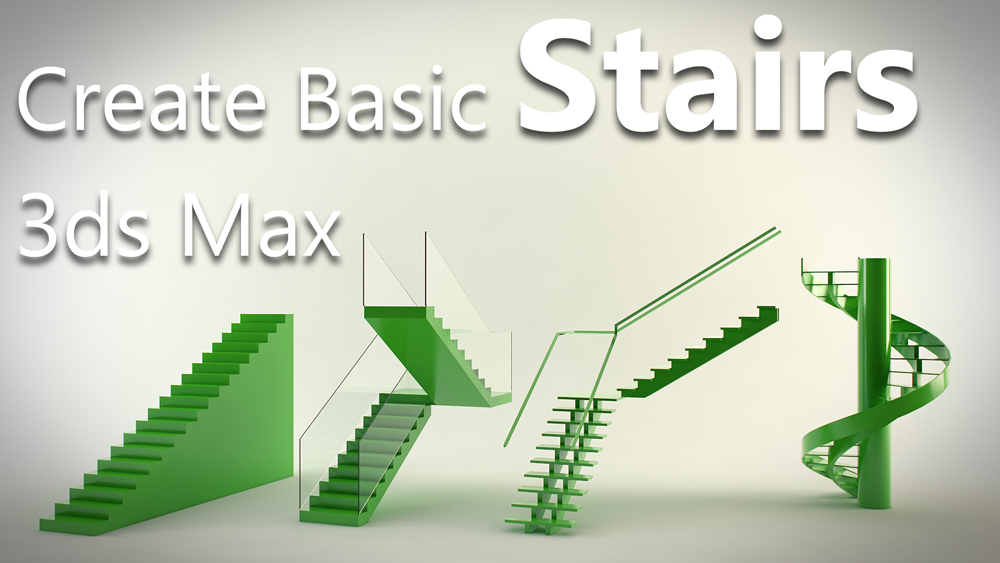 Did you ever tried to model a staircase from scratch? well it's not an easy job at all! luckily 3ds Max has a great tool for creating staircases shapes which should fit most situations. In this tutorial I'll show you how easy it is to create 4 types of basic staircases that you can edit and refine them as you like later on.
Lesson Breakdown
Creating straight closed stairs.
Creating U shape open stairs.
Creating L shape open stairs.
Creating spiral stairs.
AT the bottom there's a link to scene file, Enjoy!