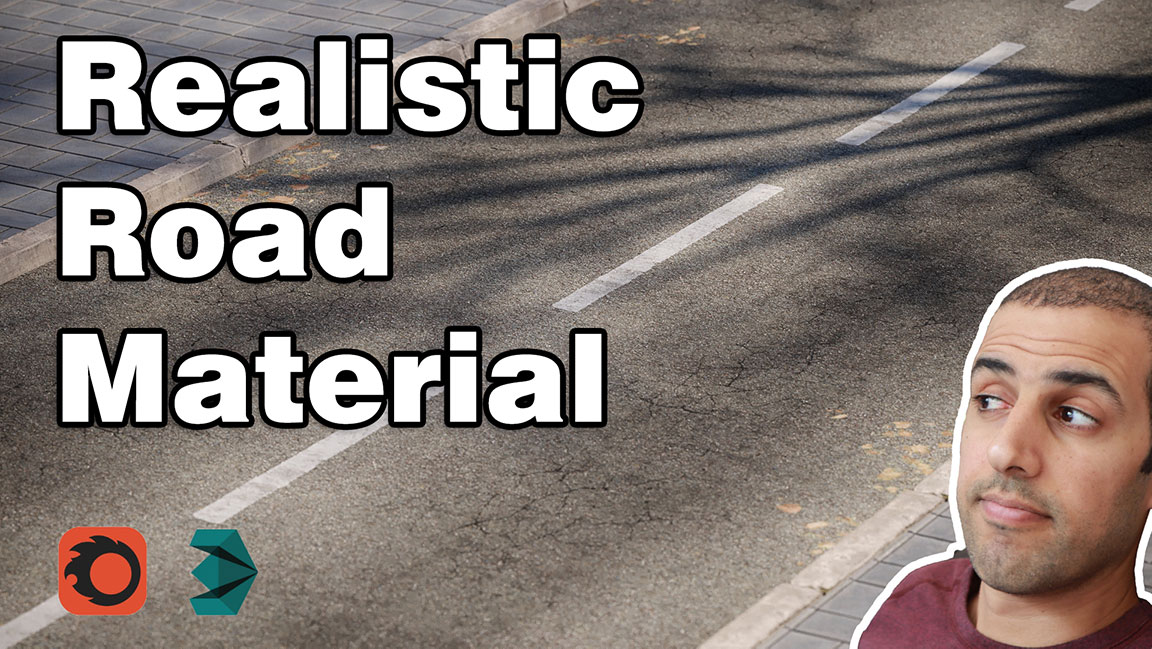 In today's episode, you learn how to create realistic road material with no need to unwrap!
we will take a simple asphalt material and add some life to it by adding spots, cracks, dust, and leaves.
There is also another cool tip at the end, so stick around …Let's get started!
Lesson Breakdown
Start with a basic and clean asphalt material.
using the composite map we can add layers to the diffuse map:
Dark spots texture, set to multiply and lower the opacity.
cracks – multiply mode, lower opacity, mask it with another map.
dust – bright asphalt, mask it with distance map.
dry leaves – enable the alpha inside the png file, add a distance map as mask add spline for road marks, and add it to distance as well.
you can add more and more layers of dirt, cracks, patches, and so on, inside the base asphalt composite map.