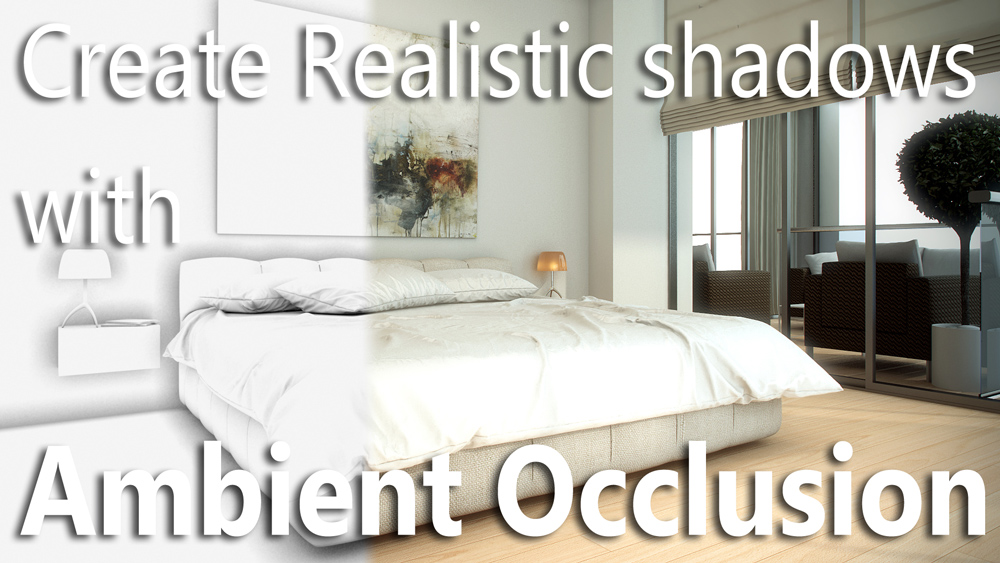 when I first started making visualizations a few years back, it took me a while to discover this very impotent element that without it my renders looked very flat and not realistic at all. I'm talking of course about Ambient Occlusion (known as AO).
In simple words, AO enhances shadows in areas where light has a hard time to reach, such as wall corners, folds in fabric, bed close to a wall and so on. in this tutorial I'll show you 2 different ways to implement AO in your renders.
Lesson Breakdown
Method A – Enabling AO inside 3ds max (fast way of adding AO but less control).
Method B – Enabling AO as separate element and adding it to the render in Photoshop (gives you better control on the AO).
<iframe width="560″ height="315″ src="https://www.youtube.com/embed/QbEF_Hula3E?rel=0″ frameborder="0″ allowfullscreen></iframe>