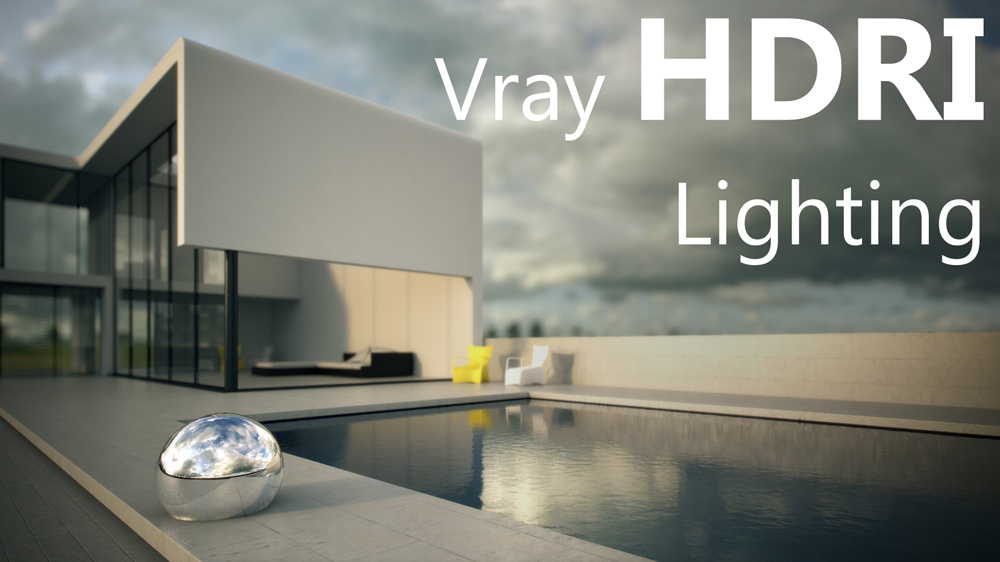 High dynamic range images (HDRI) are very popular in the arch viz world, many professional artists prefer using them to lit their scene instead of the basic sun&sky system. Combined with Vray light dome, the HDRI can add a dramatic effect of realism to the overall lighting, reflections and refractions of object in the scene. In this lesson I'll show you how to setup exterior lighting using free HDR image that you can download from here.
Although the advantage of using this method is quite obvious, I do have to note that render times will increase significantly compared to Vray sun&sky, especially in interior scenes. You can download the project file from the link below and test it on your own.
Lesson Breakdown
Setting up HDR map in the environment background.
Creating new Vray light dome.
Adjusting the HDRI parameters.
[sociallocker]Download[/sociallocker]